Environment Secretary George Eustice called the ban on the export of sausages and processed meats from Britain to Northern Ireland agreed as part of the Brexit process "insane".
Under the Northern Ireland Protocol, a ban will come into force if the UK and the EU fail to agree on new regulatory standards to cover the sale of processed meats before the end of a " grace period "July 1.
UK and EU officials will meet on Wednesday to discuss the protocol amid heightened political rhetoric between London and Brussels and a growing community tension in Northern Ireland.
A spokesman for Prime Minister Boris Johnson echoed Mr Eustice's comments, saying there was "no case" to ban the sale of refrigerated dating in Northern Ireland and saying his attempts to resolve the 'dead end had met with a stone answer.
The head of the European Commission, Maros Sefcovic, had earlier warned that the EU would act "quickly, firmly and decisively" if the UK unilaterally decided to extend the grace period.
His comments, published in the Daily Telegraph, came after Brexit Minister Lord Frost, who negotiated the EU withdrawal agreement, admitted the government had underestimated the impact customs controls and regulations required by the Protocol.
For months before and after the Brexit deal was signed in December 2020, Prime Minister Boris Johnson and other members of the government, including Northern Ireland Secretary Brandon Lewis, denied that there would be customs controls.
Mr Eustice told Sky News the EU was to blame for the standoff.
"What you need to keep in mind is that the protocol always provided that both sides would do their best to make the Northern Ireland protocol work, and this included the recognition that Northern Ireland was an integral part of the UK and you had to support the free flow of goods to Northern Ireland, "he said.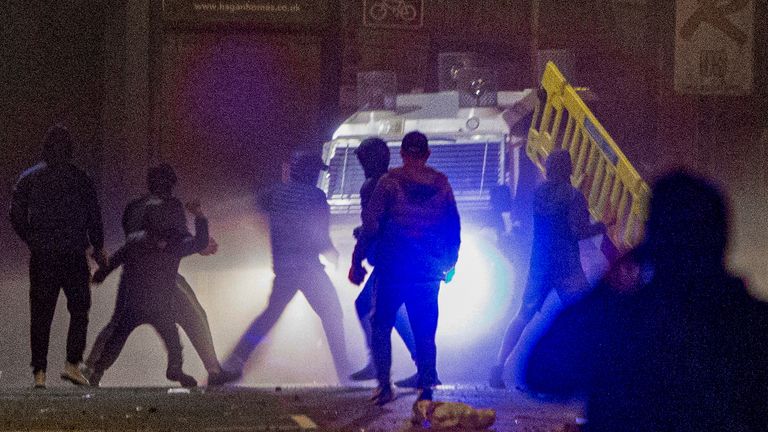 "What we really need the EU to do is stick to this part of the protocol and put in place sensible measures to remove things like the absurd ban on selling sausages or chicken nuggets to the country. 'Northern Ireland – not only by requiring paperwork, but by actually having a right to ban some of these products – clearly does not make sense. "
"We are determined to make it work, but we just need the European Union to engage in this process to iron out these issues."
The protocol is intended to deal with the technical, commercial and political complexities of Northern Ireland's unique position after Brexit, and most importantly to avoid a hard land border with Ireland.
While Northern Ireland has left the EU customs area along with the rest of the UK, it continues to adhere to EU single market regulations covering all kinds of goods, including food imports .
This has effectively placed a customs border in the Irish Sea and means that goods exported from Great Britain to Northern Ireland must meet EU regulations and tariffs, where applicable, unless both parties cannot agree on alternatives.
Under EU food safety rules, to which the UK was a party until January 1, processed meats cannot be imported from outside the EU.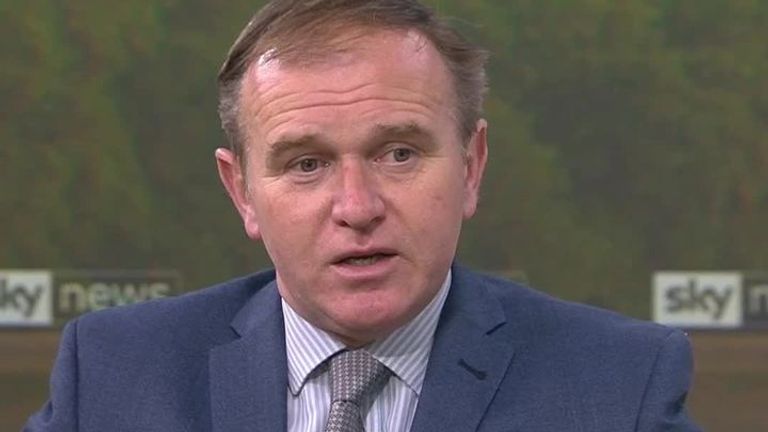 A Downing Street spokesperson said: "There is no reason to prevent the sale of chilled meat in Northern Ireland.
"We believe that an urgent solution must be found
"We have not heard any new proposals from the EU.
"We have sent more than 10 documents to the Commission proposing potential solutions to a wide range of problems and we have not yet received a written response."
The Federation of Small Businesses of Northern Ireland called on both sides to end public postures and seek practical solutions to protect jobs and livelihoods.
"It boils down to a single issue like whether British sausages can be sold in Northern Ireland, but there are around 30 issues that negotiators face, from VAT on used cars to plants in potty and movement of pets, "said Tina McKenzie, FSB political unit chair for Northern Ireland.
"We knew there would be issues to be addressed as a result of Brexit, but we are now over six months away.
"The two sides must stop talking to each other through newspaper articles and move to diplomacy behind closed doors to come up with practical solutions."